Pacific Pride Advantage
The Pacific Pride Advantage fleet card puts you in the drivers seat. Set limits for fuel type, number of gallons and even POS limits. Combine this with great discounts, nationwide coverage, Level III reporting, and no monthly fees – you are sure to be satisfied. The benefits don't stop there. Click here to learn even more about the Pacific Pride Advantage Card.
---
Fueling Network
GPS fleet tracking technology enables you to optimize your fleet operations by increasing your operational efficiencies and decreasing costs such as fuel, insurance, labor and maintenance. Moreover, with fleet tracking you can manage what goes on outside the four walls of your office. To view our Fort Wayne Pacific Pride Advantage Locations on Google Maps click here. *Please note all the locations on the map accept Pacific Pride, but only the locations marked with a blue icon will give you a Pacific Pride discount*
Pacific Pride users needing national coverage can download the Pacific Pride App for iPhone or Android.
---
Fuel Delivery
Fuel supply does not need to be stressful. With us you can have fuel scheduled to be delivered on a consistent basis, so that you can rest assured you will never run out! If this option doesn't work for you or if you find that you have used more fuel than expected – don't fret. We are happy to deliver call in orders. Just let us know what kind of fuel you need, where you need it, how much and when. Generally we have quick turnaround and can meet last minute or near last minute requests. Click here for more information.
---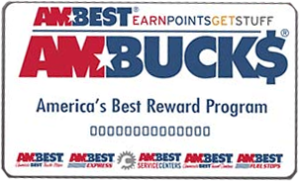 AmBest Rewards
At McIntosh Energy, we have always worked hard to ensure that every visit to a Macfood Mart Convenience Store or any of our fueling stations is as rewarding as possible.For this reason we launched the AmBest rewards program at two of our major fueling stations. These stations are located at our Wayne Haven location at 6925 E US 930 and our Goshen Road location at 4126 W. Washington Center Road in Fort Wayne.
Benefits of the AmBest Rewards Programs include rebates of up to 5 cents with no transaction fee, a free shower when purchasing 75 gallons of fuel or more, points for fueling and points that can be used for purchasing convenience store merchandise. Learn more about AmBucks here.