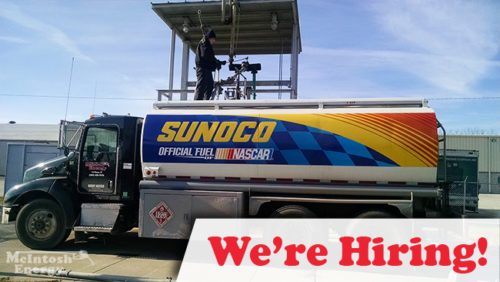 We are now hiring tankwagon drivers!
Compensation – $16 to $18 Hourly (plus commission)
Benefits Offered – Vision, Medical, Dental, 401K
Employment Type – Full-Time
---
We are looking for a CDL class B hazmat, and tanker endorsed driver. Driver needs at least two years driving experience and driving a stick shift transmission. The job is for local deliveries of gasoline and diesel fuel to tanks located at customer's locations. There is also some maintenance involved with delivering and picking up tanks from customer locations and setting up tanks with pumps, nozzles and hoses and other light duty maintenance as required. Pay is $16.00 to $18.00 per hour full time. Benefits include health, dental, vision, retirement and vacations.
---
About McIntosh Energy:
McIntosh Energy is a petroleum distributor operating convenience stores, commercial fueling locations and providing delivery to on-site fuel tanks.