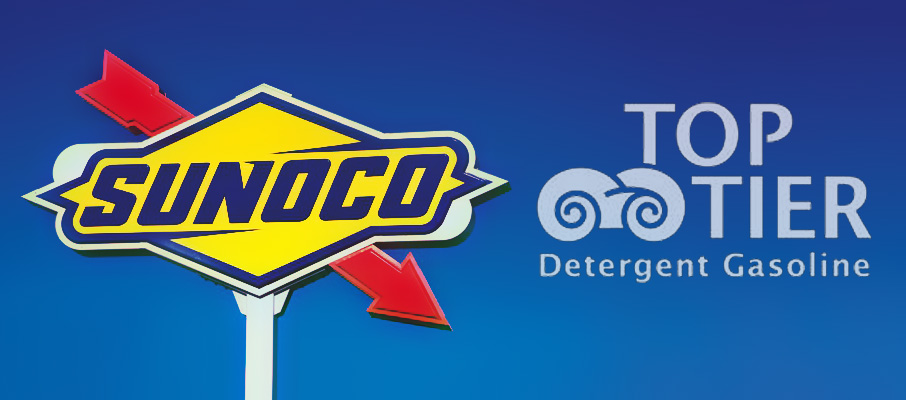 Ultratech, now available at all Sunoco stations, meets all of the requirements of Top Tier Gasoline.
Sunoco has a legacy of working hard to provide quality gasoline. Read 8 Reason to Fuel with Sunoco to learn about our commitment to high standards. Now Sunoco is stepping it up a notch with top tier fuel nationwide.
Top Tier Gasoline Standards
Top Tier is more than a set of arbitrary standards we claim to meet.
Premiere Gasoline
Top Tier Gasoline is premiere quality gasoline. BMW, General Motors, Fiat Chrysler Automobiles, Honda, Toyota, Volkswagen, Mercedes-Benz and Audi were all involved in setting the bar. These fuel standards ensure that gasoline maintains level of detergent additives that result in a certain level of engine cleanliness and performance that go above and beyond the requirements set by EPA (further explanation here).
Fuel Quality Makes a Difference
Some believe that labeling gasoline "Top Tier" is just a way for fuel distributors to make more money. This is not the case. In fact ConsumerReports.com agrees that Top Tier makes a difference. Read some of their findings from their website:
Gas Test Findings
For its test, the lab operated an engine continuously for 100 hours on a cycle to represent 4,000 real-miles of use. The engine was then disassembled, photographed, and its key components weighed and measured to determine the thickness of carbon deposits. Six fuels were used, randomly selected and split among three basic gasoline sources and three Top Tier.

The results showed that on average, Top Tier gasoline had 19 times fewer carbon deposits on injectors, intake valves, and in the combustion chamber when compared to regular gasoline.

AAA also found Top Tier gasoline can have a cleansing effect, reducing intake valve deposits by 45 to 72 percent when used over a 5,000-mile interval. Variation in the results is attributed to the detergents used by different brands.

Further, analyzing gas prices over a 12-month period found just a three cent price difference between non-Top Tier and Top Tier gasoline.

Bottom line: For the nominal investment, this study shows that motorists would benefit from using Top Tier gasoline as their primary fuel.
Is Top Tier Gasoline Really That Prestigious?
The short answer is "yes". Top tier fuel goes well above and beyond the standards set by EPA. Combine that with the standards set by Sunoco, and you have one amazing brand of fuel.
"With the introduction of Sunoco Ultratech, customers will have the same detergent level as Sunoco NASCAR fuel, continuing our tradition of high quality products." Mark Burford, senior director of marketing strategy and design at Sunoco LP
Isn't it time that the Official Fuel of Nascar became the official fuel of your vehicle?